Episodes
Tuesday Jun 16, 2020
Tuesday Jun 16, 2020
On this episode, David interviews Jon Miller, Founder and CEO of Engagio, along with Gabe Rogul, CEO of Demandbase, to provide you with the inside story on why Demandbase acquired Engagio. Hear how the deal came together, why the companies are merging, the vision for product integration, and what the union means to their mutual customers and employees.
Tuesday Dec 10, 2019
Tuesday Dec 10, 2019
The world of marketing is changing continuously and new trends are forcing us to fundamentally rethink the core beliefs of B2B marketing. In this episode, Jon Miller and I talk about the future of marketing and share many of our predictions for 2020 and beyond. Tune in as we reflect on the early years of marketing automation, explore what email marketing and ABM will look like in the coming years, debunk some misleading marketing myths, and more.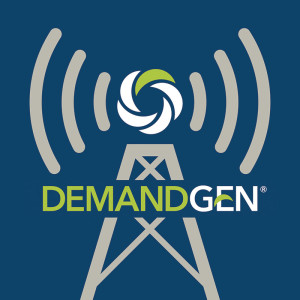 Wednesday Jul 20, 2016
Wednesday Jul 20, 2016
In this inaugural episode, DemandGen Radio host David Lewis is joined by one of the founding fathers of Modern Marketing, Jon Miller, co-founder of Marketo and now the founder and CEO of Engagio an account-based marketing platform that orchestrates outbound interactions across departments and channels.

Jon and David discuss the genesis behind starting Engagio following Jon's tremendous success as co-founder of Marketo and the current state of ABM.

Topics Discussed Include:
Why all the hype this past year on Account Based Marketing (ABM)
The rationale for Engagio re-branding of ABM to Account Based Everything (ABE)
What does it take for a firm to be effective with ABM
The importance of aligning sales and marketing in an ABM strategy